A Delivery App Crash Course to Maximize Your Earnings on Uber Eats, DoorDash, Postmates, Instacart, and More!


EXPERT INSIGHT FROM OVER FOUR THOUSAND DELIVERIES
Maximum Delivery Profits is an online video course that will help you achieve higher earnings in the delivery gig world. You'll learn the essential tactics that apply to every delivery app, along with unique strategies for the top delivery apps.
The course offers the most complete, in depth look at every aspect of the delivery experience. By taking a tactical approach to all aspects of the work, you'll learn how to fine tune your approach and identify the most profitable work in your area.
Your Delivery Questions Answered
- How to Become a Top-Earning Driver
- How to Maximize Pay on Each Delivery App
- How to Find the Most Profitable Times to Drive
- How to Consistently Get Bigger Tips
- How to Skip Low Paying Orders
- How to Speed up the Pickup and Delivery Process
- How to Save on Taxes with Big Deductions
- How to Find Other Income Sources While You Drive
What's Inside Maximum Delivery Profits
- In-Depth Delivery App Training from The Rideshare Guy and Elijah Bilel
- Earnings-Focused Content: Tactics to Help You Make More
- Video Course with 30+ Videos Covering Every Delivery Angle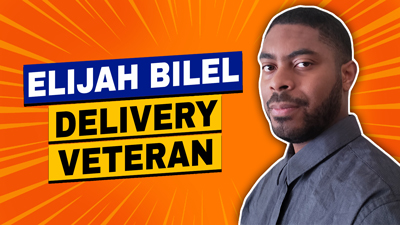 Elijah Bilel – Delivery Veteran
I've been a delivery driver since 2017. I started with Uber Eats, then branched out into other apps. You might have seen me on Youtube: I make delivery videos for The Rideshare Guy! 
We went all in on this course. It has everything I've learned in my 4 years as a driver. We made this course so you don't have to spend time and money making the same mistakes I did.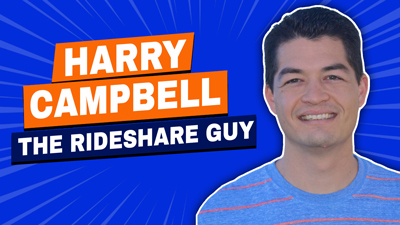 Harry Campbell - The Rideshare Guy


You know me from my blog TheRideshareGuy.com, and you've seen me in The New York Times, CNBC, and The LA Times. I'm all about my motto: "Work Smarter, Not Harder."
Maximum Delivery Profits is the result of years of hard work and research. The strategies inside will quickly help you to become the most profitable delivery driver that you can be. 
Complete the Course and Get Certified!
After you complete Maximum Delivery Profits you will receive your Certificate of Delivery Mastery from The Rideshare guy. Share your accomplishment!
Enroll Now to Begin the Course!
Get Instant Access to the full Maximum Delivery Profits course. 
How it works: After you enroll, you will receive a course login that gives you access to the course content.
30 Day Money-Back Guarantee
If you're unsatisfied with the course for any reason, you can get a full refund on your order within 30 days of purchase. We stand behind this course!
FAQS
Why is this course worth my investment?
Maximum Delivery Profits is designed to help you become a more profitable driver. That means earning more from your deliveries, spending less on overhead, diversifying your income, and saving on taxes. Our approach teaches you how to treat driving as a business, not just a casual gig. This block - along with other blocks that contain text content - supports various text formatting such as header sizes, font styles, alignment, ordered and unordered lists, hyperlinks and colors.
Is the content different from your other videos and articles at The Rideshare Guy?
Maximum Delivery Profits is for more serious study, while our normal videos and articles are for everyday browsing. This course takes a bigger picture view that ties everything together into one system that you can easily follow. 
Instead of spending tons of time reading all of our past videos and articles, this course will bring you to expert level in just a few viewing sessions. 
What if I'm just getting started as a driver? Will this course work?
This course is perfect for beginners! We wish we had a course like this when we first got started. It walks you through all the things you'll need to know to get a strong, profitable start. You'll skip the early mistakes that most other drivers spend months or years making.
What I've been driving for a long time? Will the tactics be relevant?
Advanced drivers will get a lot of value out of this course. We'll help you look at your current driving routine and identify ways to add extra revenue and cut unnecessary expenses. Your business can absolutely been improved, even if you've been driving for years!
How long is the course?
There are currently over 30 videos in the course covering every angle of delivery. We recommend breaking up the course into several 30 minute sessions so you can take time to absorb all the information inside.
Can I watch this course on my phone? Are there closed captions?
The course is optimized for both desktop and mobile users. Past students have told us that they watch course videos on their phone in between work!
Closed captions in English are included for each video.
How does the refund policy work?
We offer a 30-day full refund policy. If you're unsatisfied with the course for any reason, simply contact us and we'll refund your order ASAP.


How can I contact you?
You can reach us on our Contact Us page.